Photo of the Day: A Unicorn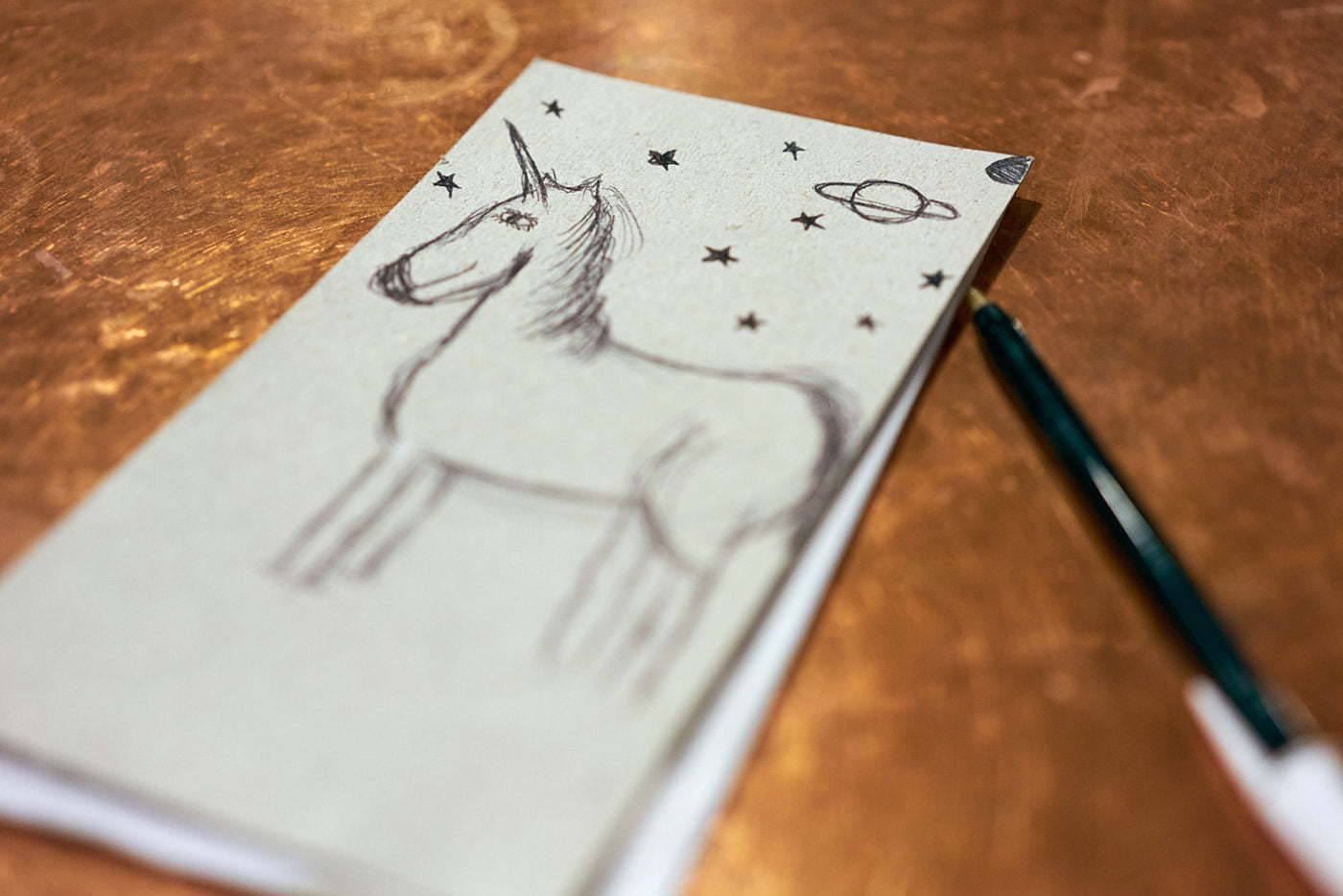 Sony A7RII : f2.8@125th : ISO 1250 : EV 0.0 : FE 55mm f/1.8
There I was in El Calafate, Patagonia, tired but happy after a day shooting video with the Sony A7SII at the Perito Moreno glacier, one of the truly great natural spectacles of this world. I'd walked away from a couple of the restaurants that'd been recommended to me because they were doing great business and had no need for a man travelling alone to take up their valuable space. I was running low on energy and decided to try out one last place, a little off the main drive.
As soon as I turned the corner and saw La Zaina, I knew this was the place. Yes, they were busy, but they happily found space for me at the bar overlooking the kitchen and had no problem with me taking photos of the dishes being prepared. The warmth of the atmosphere was visible throughout the decor and in the friendliness of the people serving there. One of the waitresses rushing around put down her notepad next to me and this is what was there on the reverse side of it, a unicorn, with stars and Jupiter.
It was one of those movie moments, with a Ry Cooder / Paris Texas kind of thing going on in the background of my mind. I drew out my trusty Sony A7RII and shot the picture, handheld. Actually, I held the camera above me, using the tilt on the LCD to be able to frame without having to move from my seat. And, yes, the stabilisation should be appreciated here, with only two points of contact. The waitress collected her notepad, I continued to eat my delicious slow-cooked lamb stew and sip the superior Malbec. If I'd been wearing a hat, I would have lowered it slightly at the front on the way out.
Tim Maher
December 7, 2015