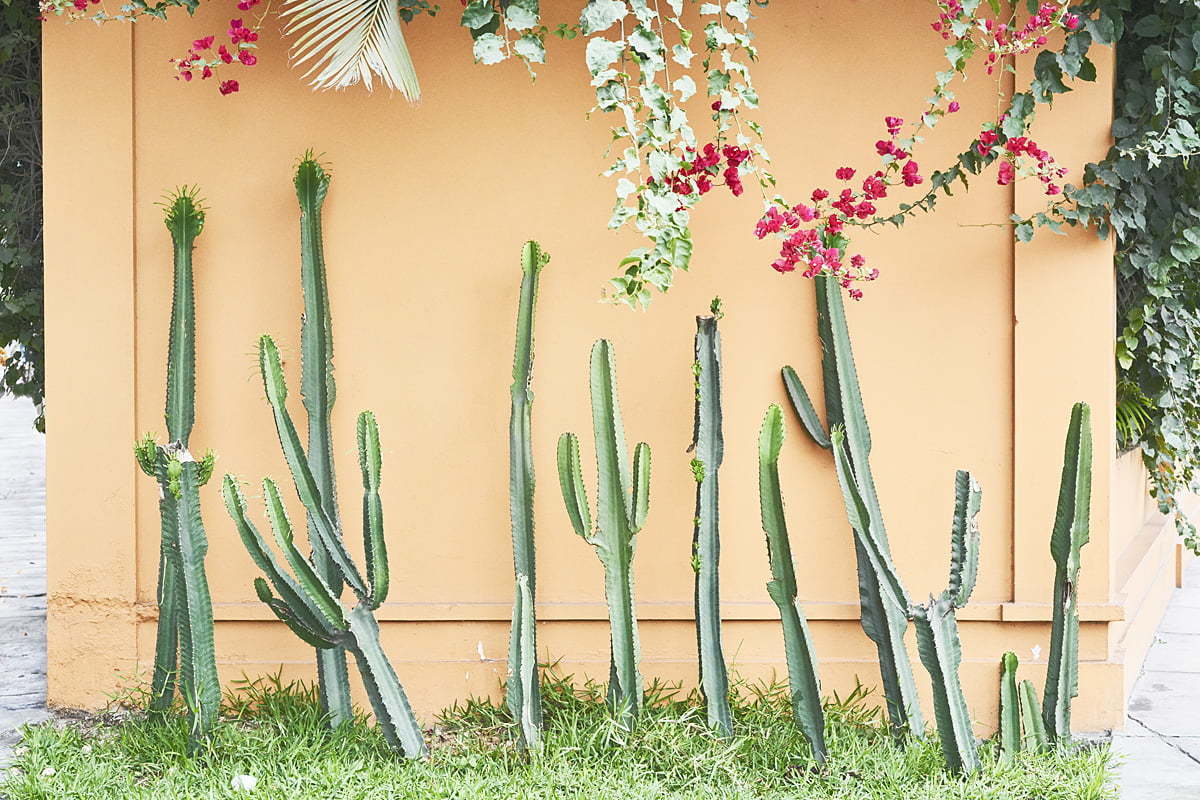 Sony A7RII : f/5.6@250th : ISO 4000 : EV 0.0 : FE 55mm f/1.8
I found this wall just across the road from where I was staying in Barranco, at a point where two streets running almost parallel to each other finally came together. The green from the row of cactus and the tiny strip of grass stood out strongly against the warm wall; the red flowers from the few bougainvillea branches that had escaped from the private garden on the other side of the wall added that little splash of colour to the scene. I retouched out someone's feet that were just starting to appear on the pavement beneath the leaves to the left of the frame, so as not to upset the balance. It may not be landscape architecture but someone has put that little bit of effort into making this small space into something graphically pleasing and the simplicity of the result works for me. It's this stopping and looking that puts a smile on my face when I walk around with my camera. It's all too easy to shut yourself off and not observe your surroundings. I have to make a mental effort when I'm back in my hometown of Helsinki not to pull out my mobile phone at every opportunity and start browsing in my digital space.
As a side note, I'm surprised that I didn't change my shutter speed so as to lower my ISO, just to hold a little more resolution/ detail. Maybe it was a long day. I know it doesn't matter when viewing the image on screen but it would matter if this were an image that I wanted to print large one day. Luckily, I don't but I didn't know that at the time. Attention to detail, at all times!