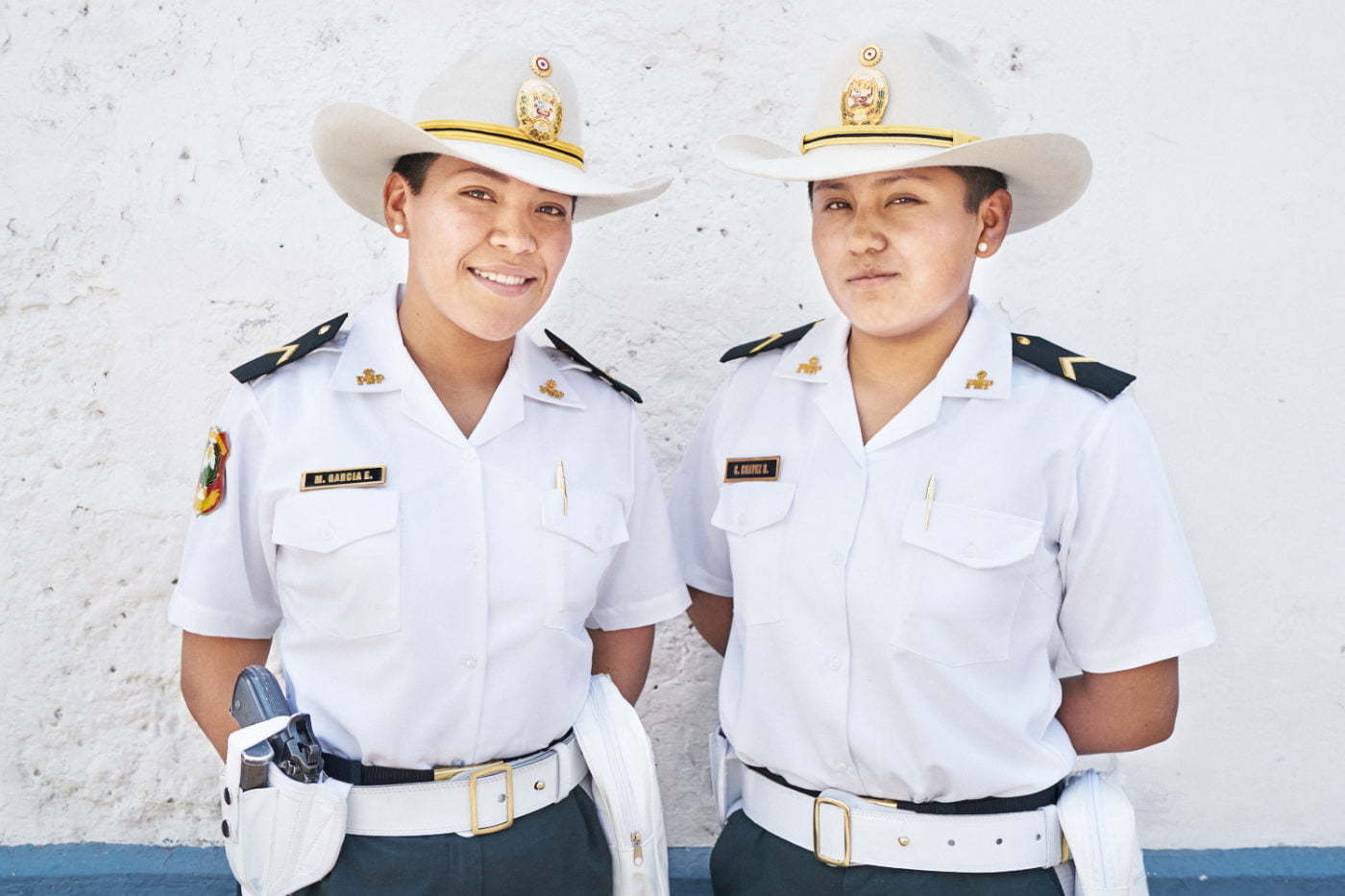 Sony A7RII : f/4.5@800th : ISO 250 : EV +0.7 : FE 35mm f/1.4
I took the bus from Cusco to Arequipa and spent just a couple of days here. The town is definitely on the traveller's trail, which helps to explain the presence of several police similar to these two Arequipa cops. I think they are a separate arm of the local police force and they are there to make people from out of town feel safe and may even have been officially titled 'tourist police'. Very different from the police that used to hang out on my street corner when I was a kid growing up in Lima, with their semi-automatics slung over their shoulder, keeping the well-off neighbourhoods safe.
Technically, there is not much to talk about, except the minor point that the Exposure Compensation is at +0.7. It comes from knowing that the overall lightness of the clothing and background would have underexposed their faces a fair bit, which with this camera I would have been able to fix in post, but old habits are good to follow sometimes.