Hanging out in Cusco for New Years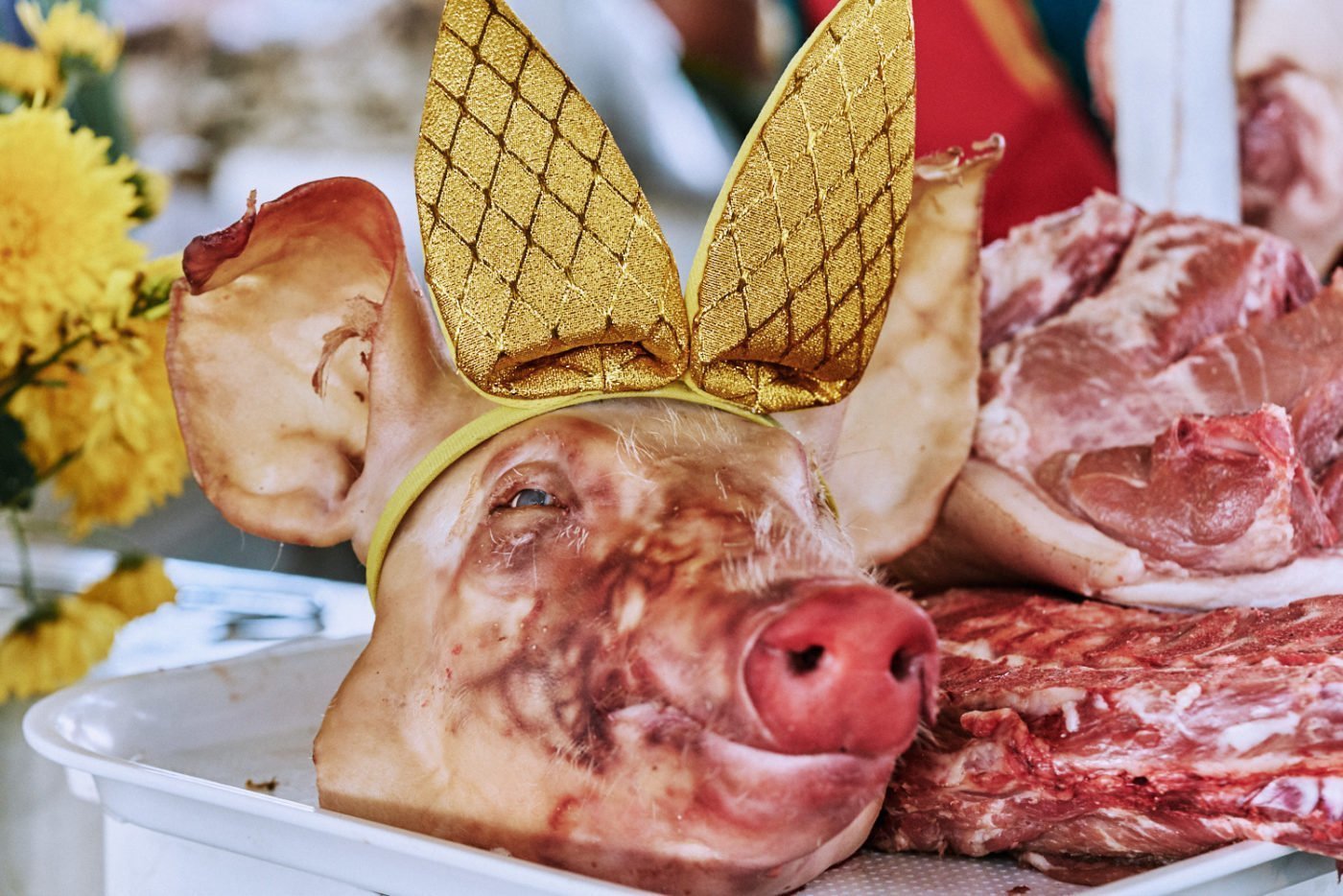 I arrived in Cusco before sunrise aboard the Bolivia Hop bus, having left La Paz almost 24hrs earlier. The journey had been broken up by spending half a day checking out Lake Titicaca so I wasn't feeling too spaced out when my feet touched the ground in Cusco. Bolivia Hop, the same people who run Peru Hop, organise taxis to get everyone to their arranged accommodation when you arrive in town and I was amused when my taxi whisked me off up the street for a few hundred metres from where the coach was parked, threw a u-turn and parked back up almost exactly where I'd started to drop me off at my hostel.
I'd booked the hostel, Leonard's Lodgings, at the last minute before leaving La Paz and I was lucky to find such a great place, considering that the new year was only a couple of days away and the city was gearing up for the celebrations. If you're looking for a party hostel, go somewhere else, possibly in the San Blas district. If you're looking for a clean, family run place with friendly service, a 10-15 minute walk from the Plaza de Armas but not in the tourist centre, with workable wifi (this is somewhere between sketchy and working, which is the norm), then I'd definitely recommend this place. And rather than taking the Av. del Sol to reach the centre, stay on the street the hostel is on, Av. Pardo, when heading in; it's a lot more interesting and will give you more of a feel for the place. Unless, of course, you don't want to stray off the beaten path, then definitely stay on Av del Sol, turn right at the top for Plaza de Armas and you'll find the local Starbuck's on your right, with McDonalds diagonally opposite. They cater to all types in Cusco, from 'hardy' travellers to 'comfortable' tourists!
Peru is rightfully championed for its cuisine and I was lucky to bump into the guide from Peru Hop whilst wandering the streets my first morning who pointed me towards her favourite restaurant, La Cicciolina, just off the main square. I arrived in time for an early lunch and was so impressed with the quality of the tapas that I ended up going back for dinner so I could order off the main menu. The place was very busy but one of the only benefits of eating out on your own is that they can sometimes squeeze you in without a reservation. I ended up with what I would describe as the best seat in the house, right at the bar overlooking the open kitchen and the gifted collection of chefs. It's hard to beat the sensation of sipping a good pisco sour whilst watching your food being prepared with great care right in front of you. I feel it would be lazy of me to classify La Cicciolina as offering Peruvian Fusion cuisine. When I hear the word 'fusion' in relation to Peruvian cuisine, my immediate reaction is that I'm about to enter a restaurant that is looking to charge a little extra for its food but is not actually doing anything different in regards to a cuisine which has always been based on a fusion of different culinary backgrounds. I would describe La Cicciolina as a restaurant with a menu that re-energises Peruvian cuisine, a kitchen staff who work as an amazing team, and a maitre d' who sets the tone like a master conductor – all this in a wonderful setting. Basically, check it out, there's a reason it's so popular.
For a restaurant that is less forward thinking but that does excellent food in a more traditional way, look no further than La Cusqueñita, slightly outside the town centre and well worth a visit. It was actually recommended to me by one of the chefs from La Cicciolina and I was glad I trusted his judgement as I ended up having a delicious lunch of roast pork, with a jug of 'chicha morada' to wash it down. The place slowly filled up with local families and I had a sense that, by the time I left, the place was only just beginning to warm up, a hum of expectation brewing for the shows that take place on the large stage front centre. For an excellent meal in a relaxed setting, La Bodega 138 would be top of my list; pizzas as good as some of the best I've had anywhere, with good wine and great atmosphere, what's not to like. And check out the little deli next door, La Rabona, for anything from a very good cup of coffee, to delicious freshly-made panini, to a chocolate brownie – quality flavours! I also had a burger at Papacho's and, if you're in need of a gastroburger, you can't go wrong here, even if it does try hard to be cool.
Right, that's the end of my food eating-out recommendations. There's a lot to choose from in Cusco, with some of the biggest names in Peruvian cuisine having opened up restaurants here. If budget is an issue, you know what you need to do, head for the market! San Pedro market was my first proper introduction to a Peruvian market and I was not disappointed. Plenty of juicing stalls, an incredible range of fruit and veg, plenty of spots for you to sit and eat the local street food for little cost… I apologise if some of the following photos are a bit too graphic for some tastes but that's just the way it is when venturing outside of one's normal surroundings. I have no idea what people do with cows' noses and was a little put out by the elderly lady peeling the skin off live frogs. The snakes in a jar are apparently good for rubbing on your arthritic joints and I couldn't tell you what the creatures are in the final image as they seem a little too large for the local delicacy of guinea pig.
For the most part, I spent my time in Cusco just wandering about, stopping when hungry or thirsty if I had no destination in mind. Every morning there would be a line of coaches setting off to complete the various tours on offer. I think I've explained before that I have a reflex reaction to these organised outings and now would be the best time to admit that I didn't even try to make it to Machu Picchu. Yes, I know it's one of the wonders of the world, I just don't like conveyor belt tourism. Being a tourist inherently means that you are passing through a new environment on a very superficial level and there is little to no opportunity to fully grasp the grandeur of the surroundings without having the time to immerse yourself more fully in the culture. That does not mean that it's not possible, or that other more personal experiences along the way are insufficient. Many of the experiences I have had on this journey alone will stay with me but they are more often on a smaller more personal level. The big picture takes longer to fill for it to become meaningful and that is why I stayed away from Machu Picchu, as I would rather have a full small experience than a large empty one. Or, at least, that is how I explained it to myself.
I really liked Cusco, wandering aimlessly about, and could happily have spent more time there. Spending New Year's eve with the thousands of others around the main square is an experience I'll not be looking to repeat as alcohol and fireworks are not a particularly good mix. Checking the guy's face in front of me to make sure the firework that hit him had done no permanent damage was not a highlight and I was glad when I wondered off to a small bar in the back streets of San Blas, where a trio were playing some good sounds and the rest of us drank our poison to each other's health.
I notice that there are now even fewer shots with people centre stage. With most people happy to say yes to being photographed (I would say I averaged about a 90% success rate), I'm not sure why that would be. It may just be that in my commissioned work I'm nearly always photographing people and trying to create some sort of interaction so I found it more relaxing not to impose myself on others when out and about doing my own thing. Or maybe I'm just an unsociable git! Whatever the case, I'm loving the textures of the world around me, with or without people. Hope you like it too.