Stall Holder at Portobello Market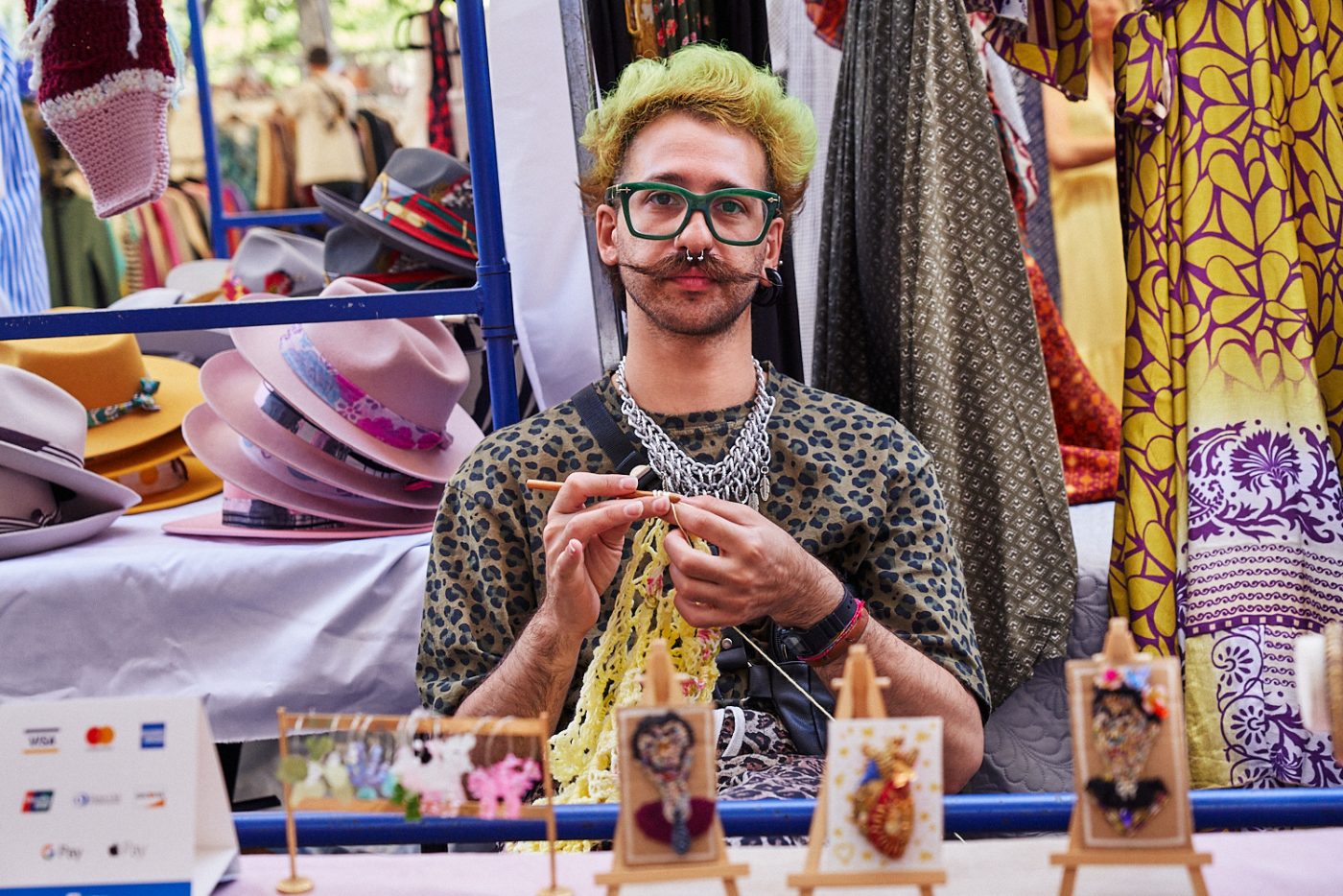 Sony A7R3 : f/5@250th : ISO 1000 : EV 0.0 : FE 24-105mm f/4 (59mm)
Portobello market and the surrounding area has been part of my London life since I first moved here in my late teens and lived in a grotty flat overlooking Notting Hill Gate back in the 80's. It has always been different from the rest of the city and some of my more formative memories have been around here.
Coming back after twenty years living in Helsinki, much about the area has changed, as have I. Gone is the pool table in the Windsor Castle; the Gold, where one of the most defining moments of my life took place, is now known for its glitzy fine dining; the Lonsdale, where my final recallable memory on my 19th birthday was doing a headstand on a bar stool, actually looks similar to how I remember it, even after its most recent renovation; All Saints Rd has a high-end kitchen and bathroom fitters!…
I could go on, but times change. And I'm not saying it's for the worst. Thankfully, you don't have to look far to find that the independent creative spirit is still going strong. Here's a portrait of a wonderful looking stall holder from a recent wander through the market. Thank you for agreeing to have your picture taken. Check out his work on insta @memories_london. It put a smile on my face. My words of wisdom from all this… Find your space, make it your own.
Quick side note, I thought about titling this piece 'A Stitch in Time', what with my retro ramblings, but I ended up going with the safe option. What does that tell you?
Tim Maher
October 7, 2021