PotD: Frog legs in Cusco market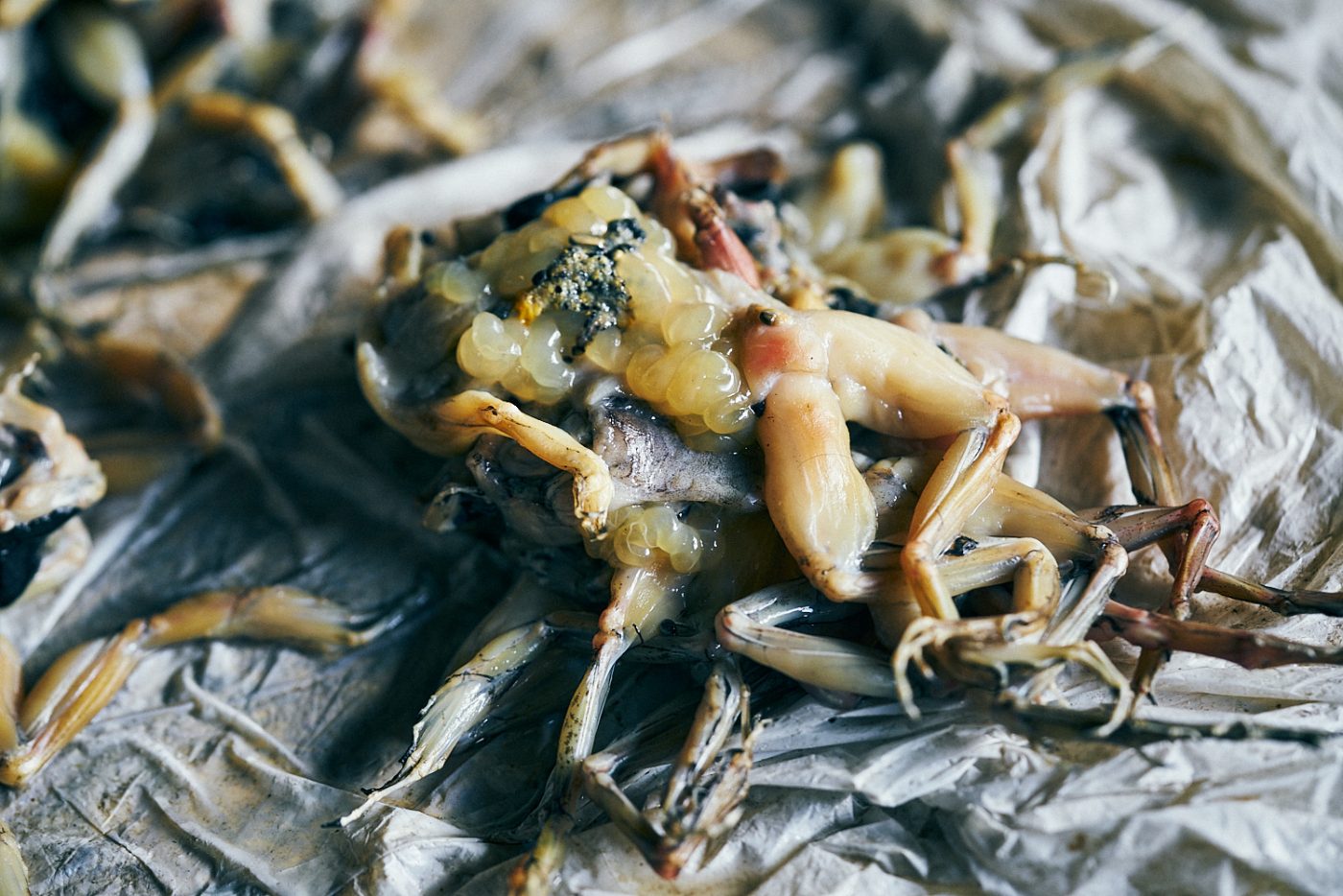 Sony A7RII : f/4@80th : ISO 500 : EV -0.3 : FE 90mm f/2.8
The San Pedro market in Cusco had a lot of stuff on sale that I wasn't particularly used to but I'd have to say that the wizened granny sitting next to a bucket of live frogs had one of the more unusual setups. She didn't really have a stall, just her stool next to the bucket and a flat surface by her side for the freshly peeled frog legs. It may be my imagination but I don't think she had anything more than a sharpened nail to begin the peeling process and would then rip the skin right off in one movement and place the still-twitching bodies on the pile by her side. No doubting the freshness!
Again, the Sony 90mm Macro was excellent at dealing with the lowlight in the indoor market and I was able to keep the ISO to 500 whilst handholding at f4/80th. Like I mentioned in an earlier PotD post, you have to be impressed with the stabilisation process going on between the camera and the lens.
Apart from the gruesome subject matter, I love the neutral tones and the way the light falls across the material. And there's beauty to be found in most forms, even in death.