PotD: Farewell to our European neighbours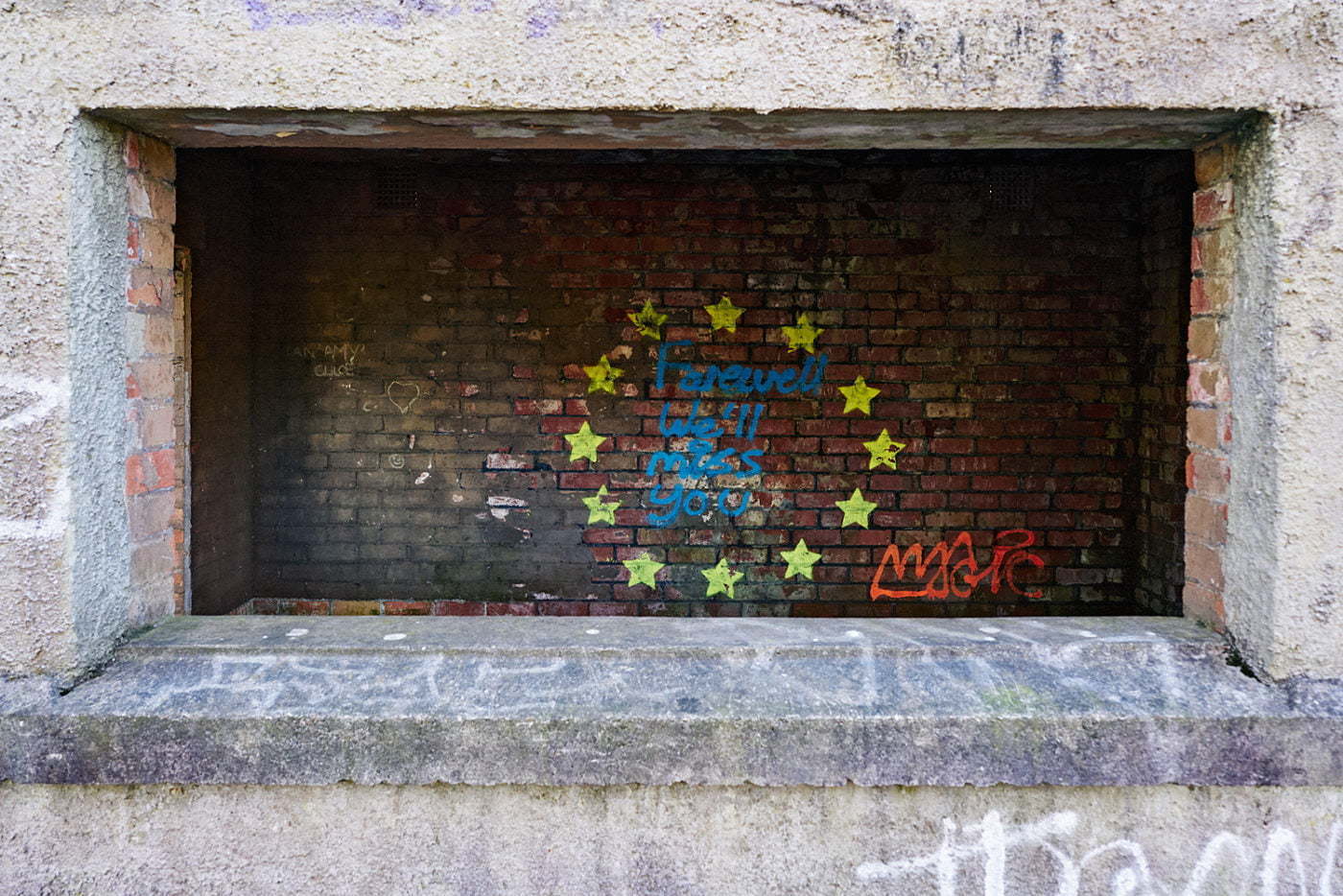 Sony A7RII : f/4.5@100th : ISO 640 : EV 0.0 : FE 25mm f/2
Yesterday Article 50 was triggered by the British prime minister, Theresa May, and the long road to separation from Europe has reached the point of no return. I myself am just back from a long weekend hiking in the Peak District to celebrate a close friend's 50th birthday. Our first day took us to a part of the Monsal Trail and it was here that I came across this desolate concrete shelter with the plaintive cry of the graffiti "Farewell, we'll miss you", surrounded by the stars of the EU, putting into graphic context something that I have struggled to put into words myself. There were five of us on the hike – two Brits, an Irishman, an American and a Norwegian, no jokes needed – and, even though all except the birthday boy were strangers to me, the satisfaction we took in each other's company whilst walking across a beautiful part of England, stopping to drink plenty of ale and eat hearty fayre, made for a truly memorable weekend and the start of new friendships.
Obviously, our discussions led to both Brexit and Trump, with disbelief being the overriding reaction. Personally, I still think that if only people were better informed about the consequences of their actions, then the outcomes for both Brexit and Trump would be different; and I blame politicians and large parts of the media for not only failing to provide that information but for actively misleading the people. But maybe I'm an optimist regarding human nature and would prefer not to believe that it is nationalist tribalism that has broken the link that bound so many of us to a common goal.
The EU is far from perfect but I definitely believe that it would be better to try to fix the union and make it stronger from within than just standing alone on the outside. I hope I am wrong, that Brexit does not signal a slide towards populism and exclusivism, across the continent and beyond. And I wish I had more faith in politicians… I'm off for another walk!