Photo of the Day: Blue Arrows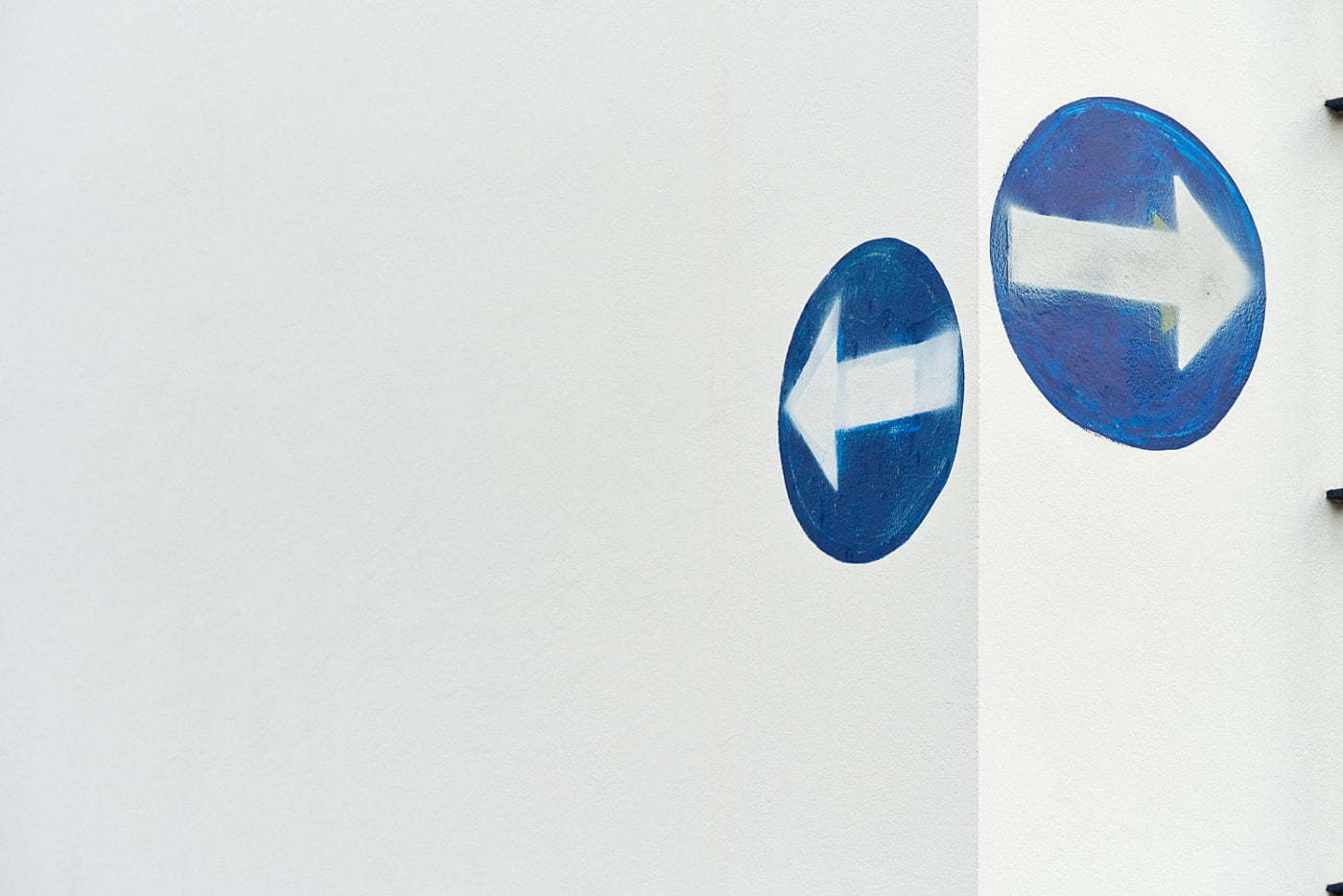 Sony A7RII : f/4.5@250th : ISO 200 : EV -0.3 : FE 90mm f/2.8
I suppose I'm going to have to admit to myself that what I do is not your usual travel photography, if what you want from a photograph is to get an idea of a place. I was walking round the streets of Salta in north-western Argentina and, rather than photograph the street, it was these two blue arrows up above me on a street corner that grabbed my attention. For me, it's the sense of joy I get when I am able to distil the essence of whatever it is that has piqued my interest into the constraints of a single image. The balance that comes from the framing here is not something that I can explain too well. I only shot two frames and both are very similar so, obviously, the empty space to the left felt like an important element. The two off-white walls meeting at a corner form two rectangles of different sizes and shades of grey; the blue circles with the arrows add a further graphic layer.
The image has not been cropped at all, except for the littlest of edges I lost when rotating slightly to get the perfect vertical line. When you see the image blown up, the texture on the wall and the rough brushstrokes of the blue paint are clearly visible. The resolution of the Sony A7RII sensor combined with the imaging quality of the Sony FE 90mm lens means that you get some pretty phenomenal results. I did underexpose the image by a third of a stop to make sure that I didn't lose the detail in the wall but, to be honest, the 'Multi' setting on my metering mode would have given me a good mid-grey exposure anyway.
It's a simple enough picture, with a simple enough message, life is made up of choices. My decision to take a creative sabbatical from my commercial work in Helsinki and go travelling round South America is another example of this. What comes out of the choices you make, that's the interesting part. Going through these images again now that I'm back, they give me a lot of pleasure. I've been a photographer pretty much all my working life, minus a six month period after university, and I still get a thrill from what I do. Feeling lucky!