Memories and Reflections of Lima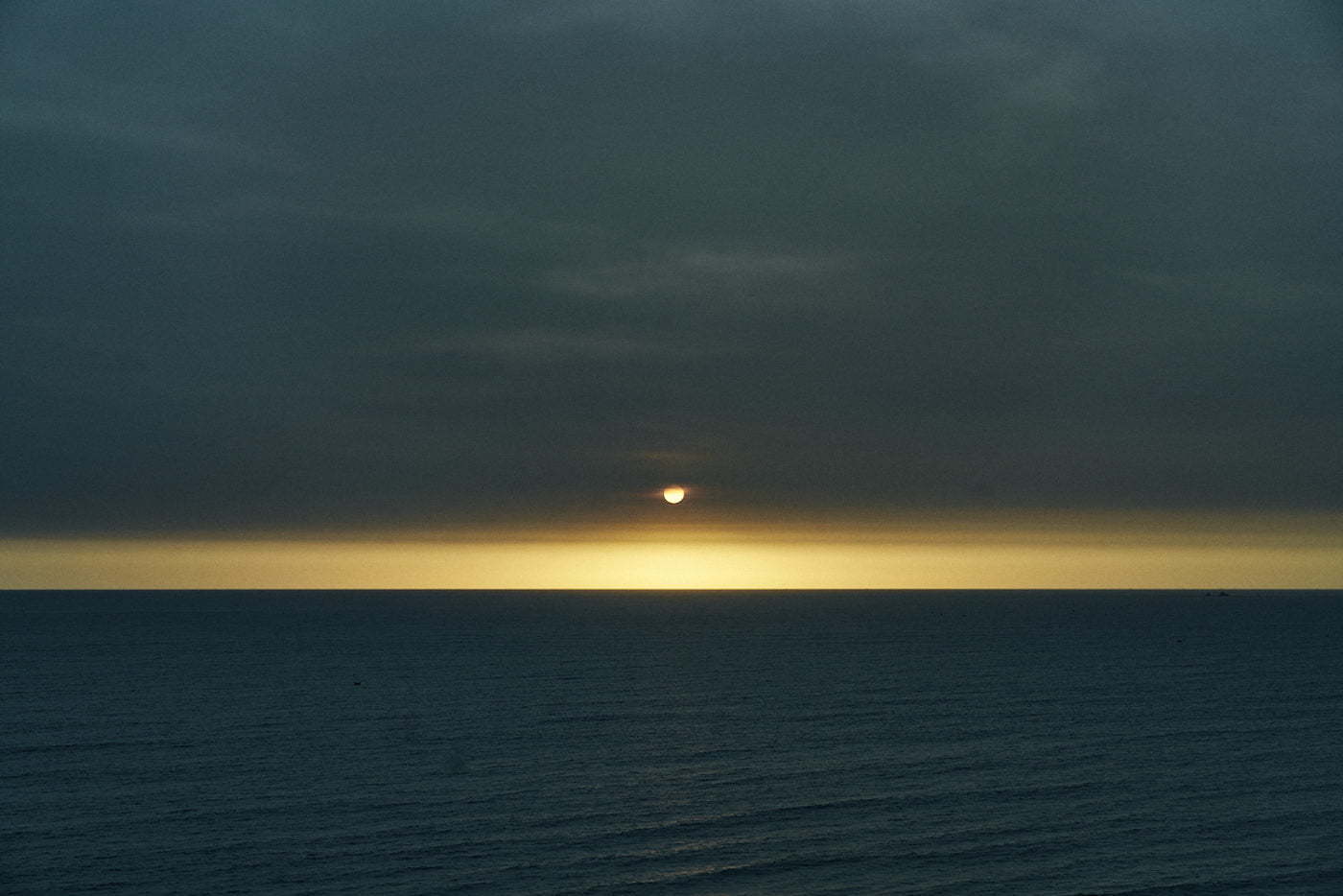 Arriving at Jorge Chavez Airport in Lima after my timeout in Máncora brought back memories of all those times I and my siblings had flown in and out of here as children; the sadness of the parental goodbyes quickly evaporated if you were lucky to find other friends travelling at the same time as you; then returning for the holidays, mum's chocolate cake unlikely to survive the first sitting, the joy of greeting our two dogs, grumpy Ming and flirty Fanny, the various cats, seeing if any fish had survived in the aquarium, which parakeets had not managed to escape, and several days later 'Oh look, there's our tortoise, Nebuchadnezzar!' as it wandered across the lawn like a wind-up toy. We quickly settled into a routine of days at the beach or days at the club, always near somewhere to swim, with occasional visits to friend's homes for more swimming and food. Life was pretty easy, at least for us expat middleclass kids with parents working for the multinationals.
For my return visit, rather than the more typical Miraflores, I had chosen a hostel in the district of Barranco, an area that was originally a beach resort for the limeñan elite in the 19th century, then a bohemian 'left bank' for the creative community in the 20th century and has now become sufficiently established as an alternative tourist destination that it can boast a Starbuck's on its main square. The taxi driver from the airport swooped down onto the 'Circuito de Playas' highway along the seafront, a road that had not existed in my time here, before taking the exit back up to Barranco. I had booked a room at the very reasonably priced Lima Wari Hostel the day before I arrived and would be happy to recommend it to any traveller passing through – lovely staff with plenty of helpful information, a clean spacious room, good breakfast, mainly working wifi, beautiful original building, great location…
As you can see, there's a lot of colour to be found in Barranco. For food, my two local favourites were the restaurants Arlotia and Canta Rana, both so good that I went to each a second time. If you're up late, need to get something inside you but still in a condition to care about quality and flavour, head straight to Sandwiches Monstruo. I also checked out the stunning Ayahuasca bar, a perfect place if you want somewhere where you can dress up and be on display. For an unsociable man travelling alone, it's worth a visit but then I'd suggest heading off to La Noche for something a little more relaxed and low key. If you're lucky, you may catch some good live music there. The portrait of the knife grinder is a reminder of how some things have not changed since my childhood days, the same call to bring out your knives ringing out and I'd find my steps slowing to watch a man at his craft, sparks flying. For a bit of managed culture, and still in Barranco, I checked out MAC, the Museum of Contemporary Art and rewarded myself with a wonderful lunch in the museum's garden restaurant. The container with the painted jungle-scape is the museum's garden shed and the billowing black curtains are of one of their exhibition spaces that was temporarily closed to the public in preparation for an upcoming show. And, if good food is as important to you as it is to me, check out the organic market on Saturday mornings just outside of Barranco district at the Bioferia de Miraflores, a street market that has been going since the turn of the century. The prices may be higher than in a regular market but the organic quality of the produce is exceptional. After eating my way down the line, I came away with a large bag of bee pollen and some honey infused with propolis, pollen, royal jelly and maca. The kids hate the taste of this particular honey but I sneak it into their smoothies anyway, with no complaints (and fewer colds and other common ailments!).
This is a snapshot I took of our old home. My room was the one top left and there had been no windows, just double doors onto a small balcony; and the sitting room windows bottom right used to have a classic terracotta 'roof' covered with bougainvillea. These small alterations were mirrored in other homes as I walked round my old haunts in Miraflores and had all obviously been done for the sole reason of increasing security. I remember as a child the policeman on the corner of our street making sure we all remained safe and sound, my eyes wide as he let me check out his submachine gun, no need for high walls and electric wires then.
After leaving Peru, I'd read about how Lima had changed during the 90's, with the hardline communist Sendero Luminoso movement having grown strong enough to expand beyond its strongholds in the countryside and bring its war onto the streets of Lima, car bombings and assassinations a regular threat. The zero tolerance response by the then president Alberto Fujimori is hard to justify from a moral perspective but his extra-judicial methods definitely got results. Unfortunately, in times of war it is always the ordinary people who suffer and 10s of thousands died as a result of being caught in the middle between the far left and the conservative ideologies. Throw into this quagmire a battle over which side controlled the drug trade and the waters get murky very quickly, with the rise in availability of cheap, highly addictive cocaine pasta running like an epidemic through the disadvantaged urban youth also not helping the social situation.
The discussion I had with my taxi driver on the way to the airport is typical of many Peruvians' point of view: "Yes, Fujimori was convicted of corruption and later imprisoned; yes, he carried out a presidential coup in 1992 but only in response to the political deadlock at the time; yes, his regime set up and condoned the killings by rightwing militias of anyone found associating with terrorists but the whole of society was under threat; yes, his 'lieutenant' wrestled control of the drug trade from the terrorists and brought the financial power it gave into a more state-controlled environment but he had to so he could stop the terrorist's access to money; times were bad and drastic actions were needed, look at Peru now, we have peace and prosperity…" And who am I to argue with that, seeing as I'm a badly informed 'extranjero' who didn't have to live through those times. The streets of Lima definitely seem safer, the status quo appears to be back to normal, with money flowing in the usual upward trajectory.
Understandably, the general attitude is that it's time to move on from talking about those bad old days, to look at how Peru is doing now and its prospects for the future. Growing up, I can't remember ever venturing into the old part of town. Today, there's an express bus service, the Metropolitano, that connects all the way from Chorillos to the centre and the police presence is enough for tourists like myself to wander round the beautiful colonial architecture fairly at ease. Many of the original balconies that overhang these streets have been renovated, due in large part to a scheme where private businesses can sponsor the work. A self-appointed guide that picked me up pleasantly at the luxurious shopping centre Larcomar even took me about 100 metres beyond the Rio Rimac before he suggested we not go any further as he could not guarantee my safety. Instead we headed back down Jirón de la Unión and drank a pisco sour in the bar of the Hotel Maury, a place that some claim to be the birthplace of this fine cocktail but a hotel that has obviously seen better days. I ate the best ceviche at a tucked away restaurant that had been recommended to me by a limeñan I'd met on my travels, the place jam-packed with locals, not a tourist in sight, and I shall keep the name of it to myself as they have no need for a new brand of clientele. And on another early morning I ventured back to the Mercado Central…
I've said it before but I can't help saying it again, the produce you find in Peruvian markets is quite superb. I didn't uncover a photo worth taking at the fruit and veg section but take it from someone who has had discussions basing their retirement destinations plans on places where you can find the tastiest mangoes that the variety and freshness of what you can find here is right up there with the best. It's not hard to understand why Peruvian cuisine has been able to reach such heights around the world when they have such wonderful ingredients to hand back home. I'm getting hungry just thinking about it! And I still find it peculiar how much more expensive everything is in the supermarkets here than in the markets. Analysing the reasons why would involve a discussion on class division that is far beyond my knowledge, suffice to say that you'd be unlikely to find many from the more affluent areas of Lima ever venturing into the traditional markets to do their shopping, though possibly they could send one of their maids. It is also why cinema tickets in Miraflores are about three times more expensive than the multicine on the corner of the Plaza San Martín in the old part of town. It is the way that it is and can be viewed as the difference between the haves and the have-nots, though I think you would have to add into the mix the clear division that has existed between the indigenous population and outsiders. The role of the multinationals in South America is not that different to the days when Spain and Portugal were taking all the gold and silver back to their homelands. Same old same old, conquer and divide the spoils.
I walked miles every day, with the occasional childhood memories rising dimly to the surface, but quickly coming to the realisation that my knowledge of Lima had always been limited both by age and circumstance. The dustbowl round the corner from my home where I had crashed my bike countless times doing stupid stunts with my friends was now a walled-off national treasure housing the pre-Incan ruins of the Huaca Pucllana pyramid. I felt a sense of achievement taking a regular bus from the strangely very-popular-with-tourists Parque Kennedy all the way to MALI, walking through the Parque de la Exposición to get there before deciding that I couldn't face the prospect of so much art under one roof and veered off to a more manageable venue, the Larco museum, with its fantastic collection of pre-Colombian artifacts, sexual preferences included.
On my final evening, I walked back along the Malecón, impressed by how much this part of Lima's coastline has changed. In my day, residential houses reached right up to the Malecón and the drop down to the ocean was a regular 'illegal' dumping ground for the city's trash, the rats diving for cover if we appeared with air rifles or ignoring us if we were on our skateboards and cruising down to the beach. The houses have mostly all been replaced with stylish apartment blocks facing onto landscaped parks interlinked with walkways and dotted with cafes and restaurants. The crumbling cliff face that I had many times slid down as a child in a cloud of sand and falling rocks had been protected from further erosion by a wire mesh along its length and the green vines planted there in vain hope that they would take root and give some credence to the name Costa Verde.
As I passed through Larcomar once more and reached the Parque de Amor, I met up with a fellow wanderer who had arrived in Lima that morning. Apparently, he'd hitched in overnight from a place several hours away up Peru's northern coastline. He enjoyed the tale of my two month journey round South America to savour, in too-short a time and vast a space, the arrival of my 50th year in a part of the world that had informed so much of my early years and which I had not been back to since I turned 17. He laughed out loud at the point where my actual birthday had been spent getting two stitches in my scalp from the surfing injury I received in Máncora. In his youth, he too had travelled round much of South America, mainly hitching and often with guitar in hand, on some great bohemian odyssey. Now, well into his seventies and appearing much younger, he had given up his earlier lifestyle several years back and somehow ended up founding a community made up of former street children after he had been overwhelmed by the site of so many kids struggling to survive drug addiction and prostitution.
He was in Lima now because one of his wards had fallen ill and he was waiting to meet up with a doctor he knew to come off work and who he was hoping would once again be able to supply him with some of the medicines that the pharmaceutical companies provided to him as free samples. He was proud of the home they had all built together out of whatever was at hand at a spot overlooking a beach in the middle of what sounded to me like nowhere, constantly amazed at their continuing development and their ability to trust, and love, again. He worried about what would happen to the children when he died and regretted all the years he had wasted on his frivolous adventures, because there was still so much to do. You could almost see the sands of time rushing by behind his eyes and I don't think my suggestion that without his experiences he would be unlikely to have become the person that could take on such a burden was able to make him believe otherwise. I have one of the little Quechua / Spanish dictionaries that he and his 'family' sell to raise money on my bookshelves behind me. We were standing together as I took the sunset picture up above looking out over the Pacific. A good man, well met, in the Parque de Amor.
I have loved my time in Peru and particularly Lima. It often gets a hard time for being dirty, damp, dangerous… but I thought it had a positive vibe and is definitely a place that is on an upward curve. My own travels are coming to an end soon, just four more days in Buenos Aires, the city of my birth, before flying back to see my own family once again in Helsinki (HEL).