Buenos Aires, the Last Word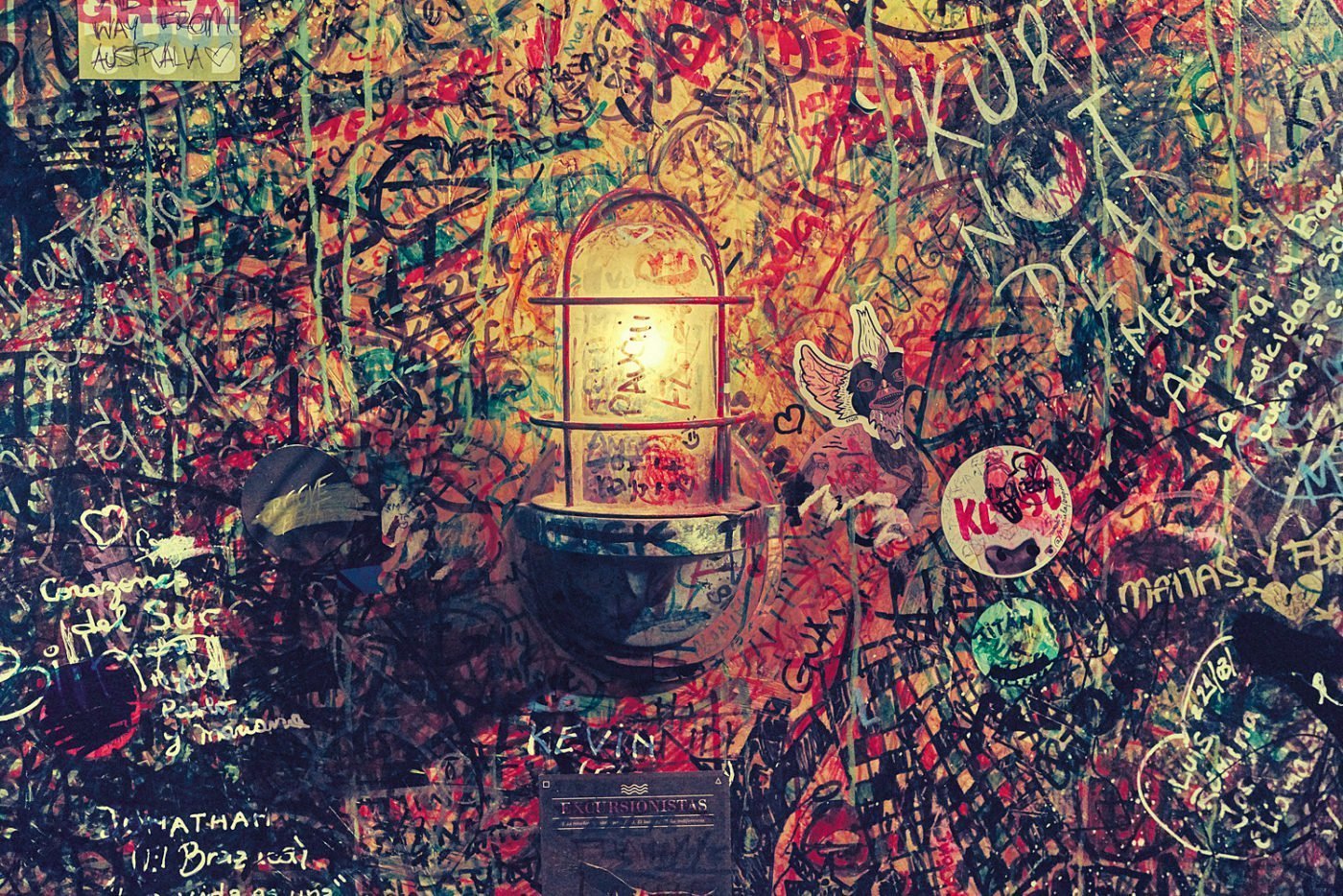 When I say 'the Last Word', I don't mean that I'm going to be able to give you all the low down you'll need to get yourself around Buenos Aires, far from it. This is more the last word on my own particular journey, the final entry of my South American journal. Even though I started and ended my journey here, I don't feel I have a handle on this sprawling metropolis that you sometimes hear described as 'the Paris of South America'. Buenos Aires certainly has the wide boulevards, the parks and a rich cultural heritage but the style is so much its own that comparing it to Paris is just BA. You just have to look at Tango and the way it permeates the very fabric of the city to understand that, even with the melting pot of mass European emigration that occurred in the early to mid 20th century, Buenos Aires is no-one's bastard child but a unique spirit all its own.
There's no doubt that Tango has a strong touristy whiff to it, with costumed couples earning a living dancing in the parks and big shows charging big bucks every night in various venues around town. I'm a little ashamed to say that I never once danced a tango during my time here and I would guess that it would be for the same reasons that you would not find me inflicting a karaoke performance on a suspecting public. Looking back, I would say it was an opportunity missed. When I was buying the two beautiful shirts I'd promised myself the first time I came across Flor de Camisa at the start of my journey, I asked the owner the usual question I put out there to people who know more than me, "Where should I go before I leave?". I was expecting to get some personal recommendations on the trendy bars, maybe a shop or two. I was not expecting to hear that I just had to go and check out La Catedral del Tango, maybe take a class, stay around for the late night show… As I see it, the two possible explanations for this response are either that I had 'tourist' written all over me and that this is obviously what all tourist's want to do, or that Tango, with a capital T, still plays a vital role in a porteño's life and, in their opinion, everyone should try it. I prefer the latter interpretation.
Flor de Camisa is part of a collection / collective of boutique stores in the tucked away Galería Patio del Liceo just off Av. Santa Fe. I also ended up walking out from the galería with a large lamp under one arm which I bought in Raíz, the sustainable design store there; I'd caught sight of it whilst sipping my local beer in the patio's outdoor bar restaurant and decided on a whim that it would look great on the windowsill of our sitting room back in Helsinki (HEL), bringing some much needed light for when the nights are long and then looking particularly stylish when the nights are short, a win-win situation. I'm not going to admit in writing how much it cost me in excess luggage to get it back but it does look the part and, with the graphic lines of the layered white and blue thread against the warm glow of the bare bulb, it reminds me every time of the Argentine flag and my days in Buenos Aires. I may even have to update this post after I go home and photograph it so you get a better idea.
My first time in BA, I'd opted to stay in an Airbnb apartment but had quickly learnt on my travels that, when you're on your own, it's actually good to meet up with complete strangers, even if it's only over breakfast. I can't tell you how many meals and drinks I've had on my own during my two months on the road. The one good thing about hostels is that you'll always find another fellow traveller there, all of us willing to share our stories and experiences. I ended up choosing Charlie's Hostel, a relatively new hostel in an old building in an excellent location just off Av. 9 de Julio; the place has had little time to develop much character but is clean and run by the ever-smiling Charlie. It was good enough for me. The fact that it was on Bartolomé Mitre just round the corner from Plaza del Congreso meant that a political demonstration or two, with a few hundred police in attendance, was never far away. Mauricio Macri, the ex-mayor of Buenos Aires and ex-president of Boca Juniors, had been elected President of Argentina in December, 2015, and Argentines are not only passionate about their tango and their football. I have talked more about politics with the taxi drivers of BA than any other subject, some happy with the centre right pro-business direction the country is taking, others ready to get on the streets and demand their workers rights. If you click on the Wikipedia link above, the phrase that stands out for me near the start is "Macri…is the first democratically elected non-Radical or Peronist President since 1916". I know that populism has played a large part in Argentine politics for a long time but I was surprised at how long.
I did my usual 'walking around everywhere with a camera' routine, with my excellent Think Tank Multimedia Wired Up 20 bag keeping everything safe and easily to hand. I feel the same about the bag as the guy who wrote the article in the previous link. This bag will one day fall apart on me and I'm not sure how I will ever find a worthy replacement seeing as the excellent Think Tank have seen fit to discontinue the Multimedia line (I'm the proud owner of about five of their bags, each with their own particular role to play!). When travelling over a distance, all my gear goes into my Evoc camera bag, but as soon as I arrive at a destination, I swap my gear over to the more portable option and head on out. Walking down Mitre away from Av. 9 de Julio, cutting through the side streets as I head north, the heaving street with the seemingly never-ending market stalls and their bargain-basement wares, the 'church of miracles' with the queue of devotees outside waiting to pay their respects… Or you can head the other way down Mitre, across Av. 9 de Julio, all the way down to the Casa Rosada and further on for a pleasant stroll in the fancy Puerto Madero district. I ended down that way for a final attempt to get myself an Argentine passport at the Registro Nacional; once again, I failed, unable to get passed more than two layers of bureaucracy before I had to walk away. But I did manage to get this awesome portrait of a lady in the doorway of her shop and a close-up of a wall under renovation. One man's failure can be the same man's joy!
I didn't stop for a drink but round the corner from the hostel I just had to pop down to the basement of Los 36 Billares, now that's a traditional billiard hall! My favourite eating out spot in BA was Burger Joint in the Palermo district. It's not only that it does probably the best burger in town, it has a great ambience and vitality, with dim lighting that allows a solitary traveller to people watch and soak up the atmosphere. Imagine good music with the two photos below, the second one of the men's toilets, and you'll start to get an idea.
For culture, I decided on the MALBA museum, a truly impressive modern work of architecture that champions Latin American art of the 20th century and beyond. I chose it not only because I like a bit of modern art but because I discovered the location was just down the street from the hospital where I had been born (and given the last rites!) at the Sanatorio Mater Dei. I cut through the Plaza República de Chile, a small fenced park that houses the Chilean embassy, and walked beneath the huge tree in the centre there, immediately recognising the screeches from above, the home to a large and noisy colony of green parrots. When I was three and living in Lima, my best friend was a green parrot; we went everywhere together and, if he wasn't on my shoulder, he was walking along behind me. I called him Five, because my big brother was five and that was just the best thing. One day, I may tell what happened to Five, it's just too sad. As these thoughts were going through my head, I felt a large stream of parrot poo land on my back and camera bag. Damn, I didn't have any water, any tissues with me. A passing stranger helped me out and we went our separate ways. Arriving at the hospital, I reached into the bag for my camera… You can guess the rest. The guy who had helped me out had helped himself. I may call myself a professional photographer but he is the better artist. It's a trick I've been aware of for many years but the timing, the place, the sound of the parrots… it never crossed my mind. I reported it to the police, got the paperwork for my insurance, discovered that the culprit is well known to them as 'el Peruano', they just can't catch him in the act.
Photographically, apart from the Sony A7RII camera and the 35mm f/1.4 lens, which were covered by my insurance, all I'd lost were the previous days and that morning's images. As a rule, I back up at the end of every day onto two separate drives and, 3-4 times a week I'll go through the new ones; if there are any particular stand-out images, they go onto a third very small and very fast Samsung Portable SSD 1Tb drive, not much larger than a credit card. It's not that I'm paranoid or anything, I just would rather not have the stress. So, without further ado, here's an image from my i-Phone of the garden of the Sanatorio Mater Dei.
I am not a religious man, but it seems a fitting end, right back at the beginning. I have my health, I am lucky in love, and my wife and two children are patiently waiting for me to get over my 50th birthday existential odyssey and return home. The younger one not so patiently, because I arrive back on her own birthday and she expects great things! I hope you've enjoyed the images and the ramblings. It has taken me far longer than I expected to get it all up here. I have plans for my next series, a little closer to home this time. Keep in touch!
Tim Maher
September 23, 2016