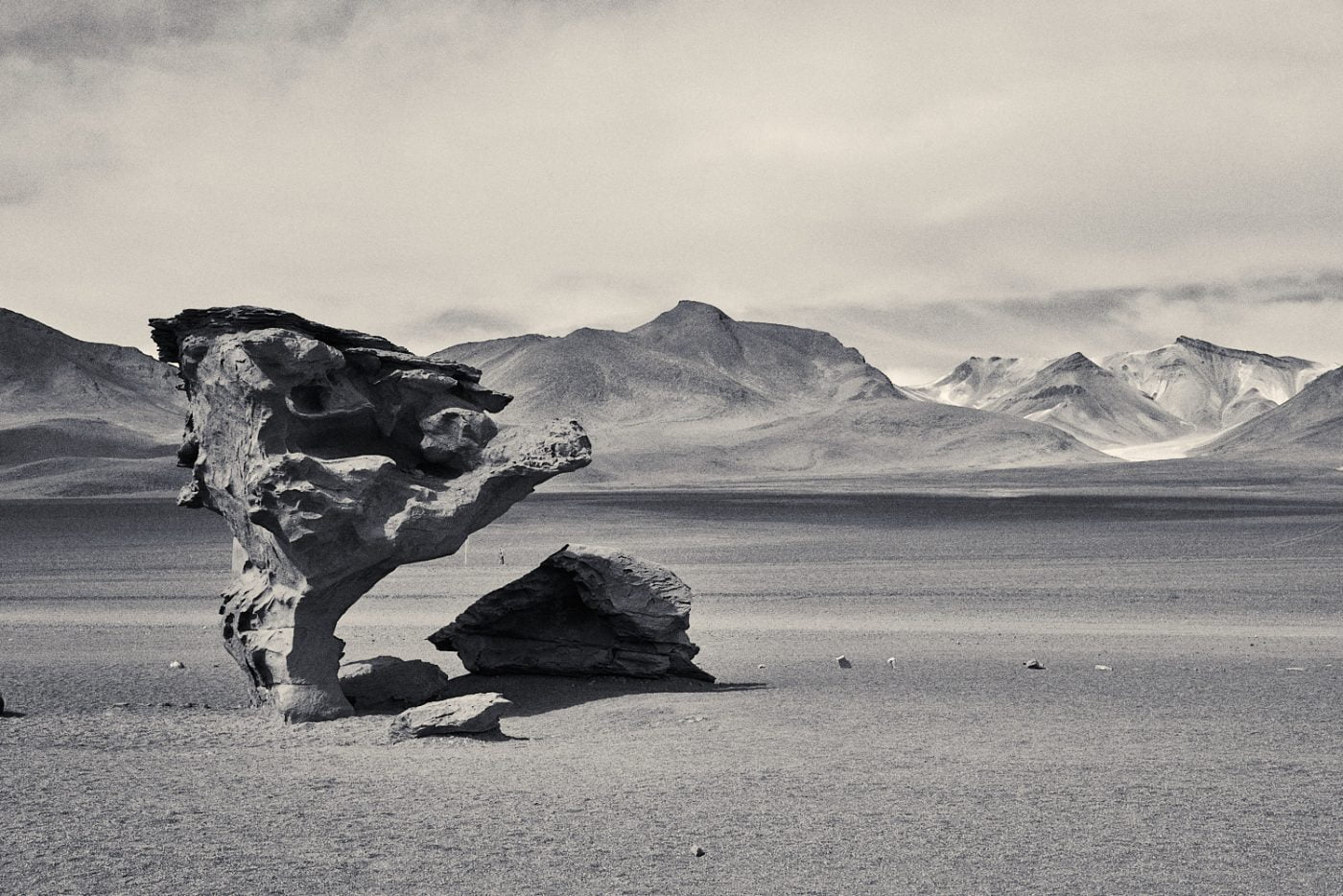 Sony A7RII : f/13@640th : ISO 320 : EV -1.0 : FE 55mm f/1.8
The Rock Tree, or 'Arbol de Piedra',  is just another of those marvels of nature that the Bolivian altiplano throws up frequently to remind you that you are witnessing a truly unique part of the world. It still amazes me as I look back and remember how much the landscape would change as we drove through the area round the Salar de Uyuni. These particular rock formations are in the Siloli Desert, an extension of the Atacama desert in neighbouring Chile. By this time, our hyperactive group had grown accustomed to the high altitudes and we had great fun throwing the frisbee from one vantage point to another. It flies pretty well in these conditions and I managed a great chase and grab from the other Tim's throw at the top of one of the largest rocks. Took me a while to recover though.
I converted this image to B&W in Capture One, adding the dual yellow-blue tone through one of their presets. A little bit of extra contrast, minimal tweaking of the Clarity and Structure sliders, a bit of grain, make use of the preset for Sharpening for Screen when outputting to jpg… and this is what we end up with! Love the tonal range.