Photo of the Day: Love Scars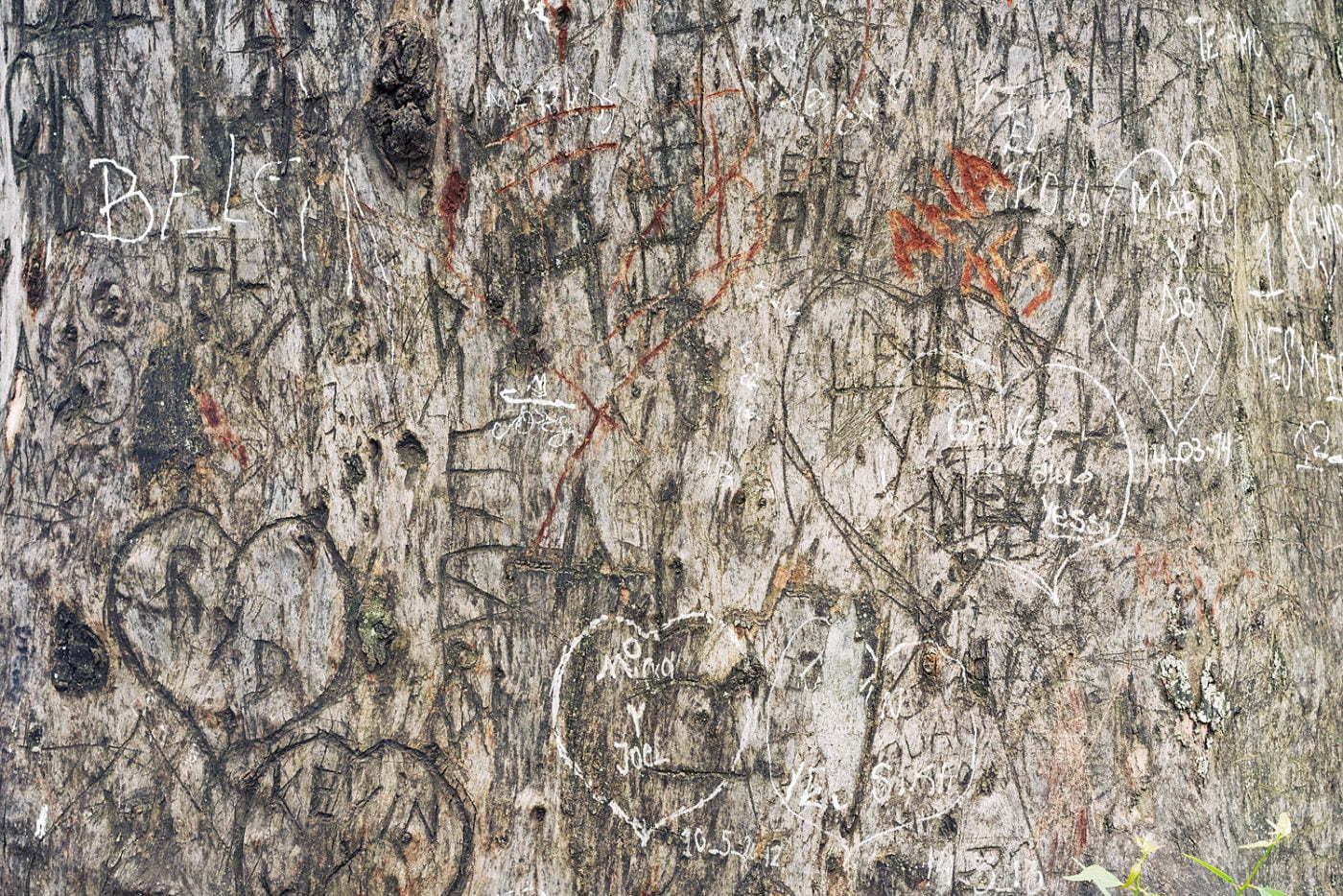 Sony A7RII : f/9@500th : ISO 4000 : EV +0.3 : FE 55mm f/1.8
I've seen trees with one or two carvings scratched into their trunks before, but nothing quite like this one. It's literally covered in love scars and I don't really know why this particular tree has been singled out for so much attention. It's in a spot in the middle of the central park in Córdoba, Argentina, surrounded by a moat that is only accessible from a handful of bridges along its perimeter. Admittedly, it is a big tree, with a wide girth to hide behind, so it could be a 'cherry tree' (drumroll, cymbals…). And, if anyone walking by does see you, they'd have to find a bridge to reach you. Nothing like an element of danger to add that extra frisson to the spring air.
Visually, it's a graphically arresting, almost chaotic image, with so many stories that we will never know about oozing out of every cut. The idea of young love jumps out at you, the fleeting moments too short and achingly sweet, our own memories of that time… I love the texture here, the tones. Technically, it's a 'point and shoot' photo but not everything has to be difficult for it to resonate strongly. This is another image that I think will look really nice printed up big.
UPDATE: I'm happy with the f/9, because of the natural curve of the tree and wanting to keep everything in focus but what was I thinking keeping the shutter speed at 500th when it was showing ISO 4000. Not good!
Tim Maher
February 12, 2016