Feisol is my travel tripod of choice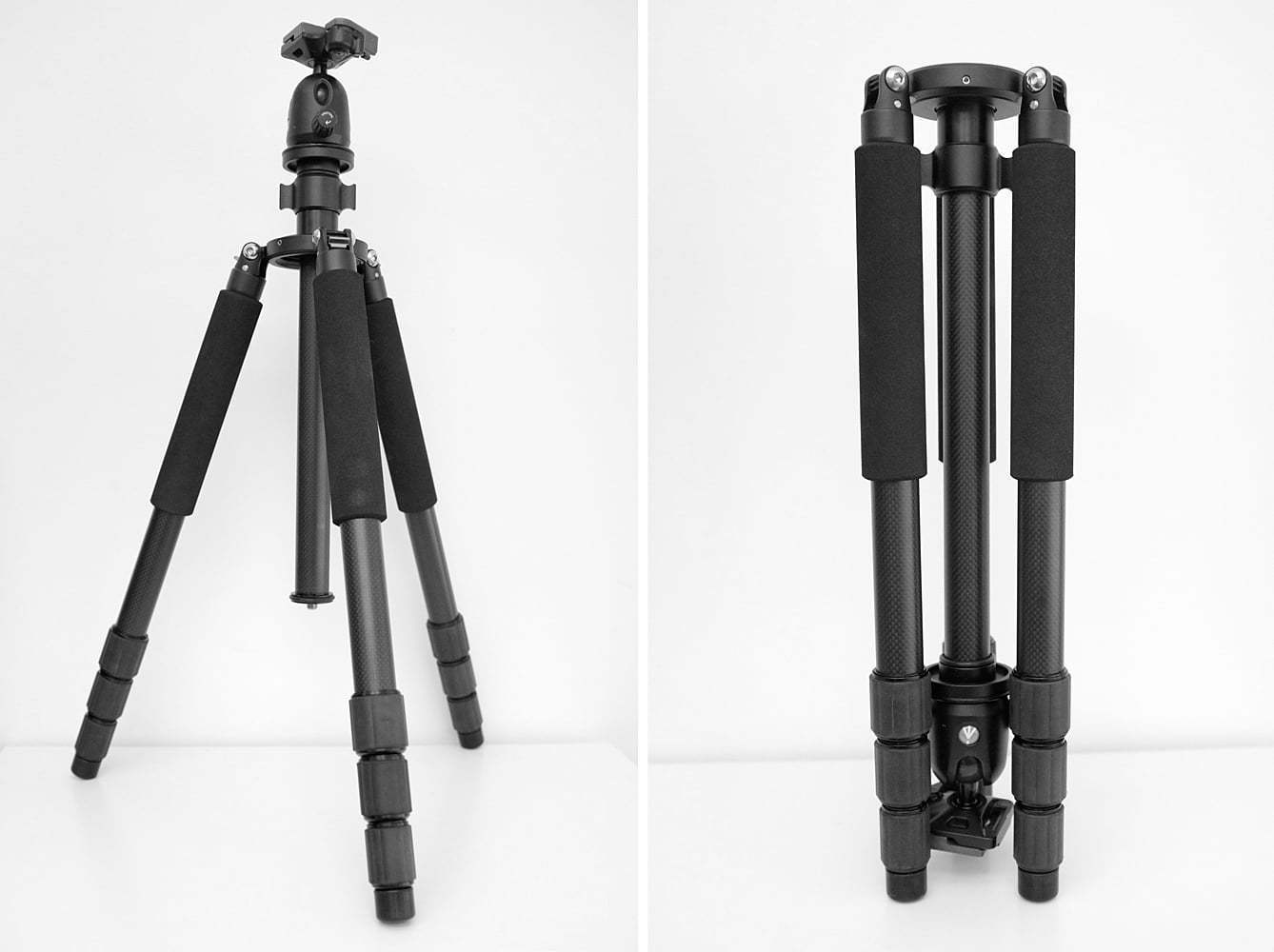 Just by the fact that this site exists, you may have noticed that I like to do a bit of pre-production. The initial plan was simply for me to take a creative sabbatical around South America with my cameras. It was only later that I thought it might be a good idea to share some of the research I've done to get the best out of this adventure. This time it's time to talk about my thoughts on choosing a travel tripod.
Being a photographer who makes a living out of fashion and advertising photography, very little of my gear is 'geared' towards being able to travel light. This is particularly true of my tripods. I own a tank of a Gitzo that extends way above my height and will still be around long after I have gone; I have a lot of respect for it but, man, I have wrestled with those leg releases! Then there's the Manfrotto 058B, another heavy tripod, very stable when locked down and with an excellent quick release system to adjust the legs (also very useful when mounted with a small slider on uneven ground). And let's not forget my ancient and much abused Manfrotto 055 (can't remember what specific one it is, it's one of my early ones) – it's still here, dented but unbowed, but it's traveling days are over even before they've started. I have another heavy tripod for my video work, with a lovely fluid head, but definitely won't be taking that. They all have their place but none of those places involves traveling great distances. What I needed was obviously a carbon fibre travel tripod!
After spending way too much time reading other's opinions, I narrowed my search down to three contenders, the Manfrotto 055CXPRO3, the Oben CT-2491 and the Feisol CT-3442. The links here will take you to the relevant pages at B&H Photo and Video, a company that not only has a long history serving both the professional and enthusiast community but also has a site where peers leave great reviews that allow you to make considered judgements. There are many other tripods that could have made it to the list, but these are the stand-out ones, for my needs, where weight and stability are the main criteria.
A quick aside and just to be clear, there's no point having a camera system that resolves great detail if your working practices do not allow you to capture that detail. There are other factors that play a part, such as shutter and / or mirror related vibrations; a good tripod is not going to help if you don't think about these things too. We're talking here mainly about landscapes and similar highly detailed environments. If you shoot mainly hand-held, say action or street, then capturing the finest detail is going to be secondary to capturing the moment. All about the tools, at the right time and place.
For me, the Manfrotto was the obvious choice, mainly because here in Finland they are the most readily available and I can actually get my hands on one before buying. As a general rule, trying something out first will save headaches later. Living in Finland has many benefits but Oben and Feisol have not made it to these shores yet. Having grown used to not listening to my own advice, I decided to buy the Feisol, sourced a respected seller on Ebay (the German version) based in Austria, Foto-Weiss, and received the tripod very quickly and painlessly. They answered all my queries quickly, in English, so that within an hour I had placed my order confidently. I also ordered the centre column, just in case I needed the extra height (remember that extending the centre column means that camera vibrations can have an effect on long exposures. Test the limits with your own set-up). I had no real gripes with the Manfrotto, I just wasn't convinced that the Ferrari-red elements were something that I wanted 'blinging' to all and sundry on my travels.
The Feisol looks great, weighs next to nothing, and packs down very small. I had a Manfrotto 496RC2 ball head lying around and it fits perfectly. I've read comments that others have struggled to fit the tripod back in the tight-fitting bag that ships with it when leaving the head attached, but no problems here. Maybe having the centre column allows me to drop the head into a better position, maybe I'm just lucky… At the moment, the tripod is not field-tested so I'm not going to pass judgement on it. If I make it to a scenic spot high up in the Andes and get some great shots, I'll report back. If the tripod (and my back!) makes it back in one piece, I'll report back again. It's definitely stable and looks like 'a proper piece of kit', time will tell.
On another note, I have just put a huge order in for hard drives, some that will come with me, some for the set-up back at homebase. I'll let you know how that turns out… This taking time-out business is getting expensive!
(UPDATE  20/03/2020: Four years down the line and the Feisol has been doing me proud. For its weight and extension capabilities, it's incredibly stable and works great as a travel, walkabout tripod. It's never supplanted any of my work tripods but that's mainly because it's so light and manoeuvrable that it doesn't suit a frenetic environment where you and others are moving around fast. Perfect for solo, calm moments when you're out doing your own thing. I have had no issues with it and it works as good as when I first bought it. Money well spent!)
Tim Maher
October 22, 2015