An Isolated Jaunt to Tallinn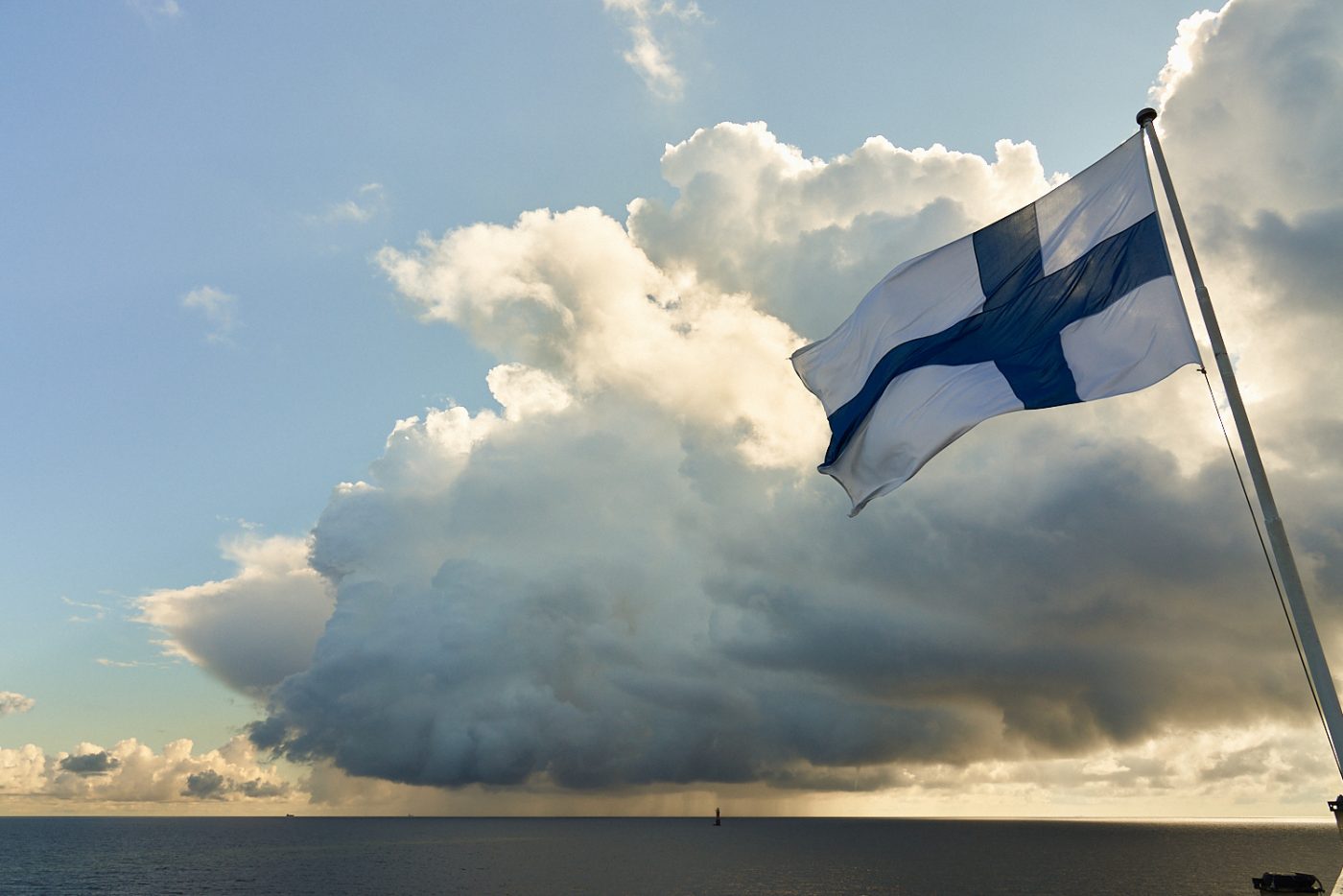 Ferry Ride
Like most of us in Finland, we had not been away as a family since before the lockdown and decided that we'd risk a few days in Tallinn before the end of the summer. Suitably prepared with our face masks and spending most of our time up on deck, we hopped on the ferry and arrived a few hours later. There were some scattered showers along the way but we were fortunate that they never came directly overhead. And they made for some moody images, so no complaints here.
Quick Disclaimer, then Food
Firstly, the disclaimer. Very little of this article has anything to do with Tallinn's stunning Old Town. I've been there plenty of times, you can't miss it, it's easy to walk around and it's absolutely worth it. There, moving on…
I have a few lovely photos with the family but I rarely post any of those. And before adding the few images that I have without them in the frame, I'm going to recommend some places we went to eat. We were lucky enough to know someone based in Tallinn who loves her food as much as we do and she came up trumps with the places she recommended. (The links below are all for Google Maps)
First of all, breakfast! Top of the list has to be NOP Cafe, for total deliciousness and goodness. I can't recommend this place highly enough, just go. Then, for sweet, naughty heaven to go with their amazing coffee, a visit to Kokomo Coffee Roasters is a must (be prepared to eat more than one of their superb baked-on-the-premises delights). It's out of the way but that is what the Bolt app is for, to get taxis quickly and cheaply (this will save you so much time and effort, if you are heading beyond the confines of the Old Town).
It's hard to separate lunch from dinner venues, so I'll just present what I have… For the best pizzas in town, it has to be Kaja Pizza Köök. I thought there was no way they'd be better than my favourite Neapolitan-style pizza joint here in Helsinki but it looks like I was wrong. Be aware their kitchen closes at 7pm, so either a lunch or early dinner venue.
If you are in the Telliskivi district, then I can strongly recommend two places. The Indian restaurant Lendav Taldrik has a spacious, modern vibe with good music and, at least to me, authentic Indian flavours; the Salmon Tikka is the first dish that pops back into my mind but there were others equally as tasty. Then there is the incomparable Restoran Ülo, that is charmingly mainly vegetarian / vegan but has meat dishes for those who can't do without. Excellent service to match their delicious food and my son rated their Fried Udon Noodles as the best dish he has had since turning vegetarian. Praise indeed from an eighteen year old with a well-developed palate!
For those who like to be seen and have good food at the same time, the japanese restaurant Kampai has to be checked out. I get a definite sense of excitement at how Tallinn is developing into a great destination for foodies. And make sure you leave time, before or after the meal, for a drink or several at Põhjola Brewery and Tap Room. What a space! One good thing about having been a centre for massive Soviet industrial production is that Tallinn has so many deserted factories that have been or are getting ready to be renovated into eye-catching venues. You can sense the excitement in the air.
I notice that I haven't included a single place in the Old Town, so last but not least, the Vegan Restoran V does exactly what its name says and to a level that, even if you are not vegan, you will be amazed. Their reputation is fully deserved, with some of their original recipes still going strong because they are that good.
Unfortunately, that's the end of my food tour as we were only there for three nights. Luckily, I live in Helsinki and will be popping over for another visit in the near future, the health of humanity permitting. One more thing before moving on… The indoor market Balti Jaama Turg, also in the Telliskivi district, makes you wish that you lived in Tallinn and had time to buy some of the produce on display to prepare your own dishes. I understand why our friend has moved there.
Wanderings
Our AirBnB apartment was in the Pelgulinn district, a previously run down area just passed Telliskivi with old wooden apartments originally built for the factory workers, many of them still in the process of renovation. Having two teenagers in tow that love their second hand bargains, we visited plenty of vintage stores, generally without success. My own personal favourite doesn't seem to be on Google maps but is right next door to Lift99, with a big Vintage sign outside. I picked up an original suede leather Burberry's jacket in excellent condition that would not have looked out of place on Brad Pitt in the film 'Once upon a time in Hollywood'. Unfortunately, I don't look like Brad nor live in Hollywood, so haven't found the time to wear it yet but when I do…
A visit to Fotografiska is a must and the standout exhibitions for me were Sebastião Salgado's Gold and Bryan Adam's Exposed. Salgado's work needs no words from me to express his humanity and genius. What I was surprised about was the breadth and quality of Bryan Adam's work. Sure, he may have used his fame to gain access to people and places that us mere mortals can only dream of but, my, what an amazing job he's done!
The juxtaposition between Adam's celebrity work (like the image visible in the background here of Victoria Beckham on a bicycle, in itself a great shot) to his series 'Wounded: The Legacy of War' gives a powerful reminder to how great portraiture comes in many forms. It is a testament to his own humanity that he shows us that the individuals photographed are much, much more than the sum of their parts. Out on the streets it is easy to look away, to ignore the sacrifice they have given. In the exhibition, one has the time to look beyond their injuries to the person that remains.
The rest of my images are from my wanderings around town. Some of them make me smile, others just please me with their form. I hope you like the collection.
And that's all I've got. Like I said, it was a family holiday and we had a great time together, which is always the most important thing. If you have the chance, get yourself over to Tallinn. Most visitors only explore the Old Town, which is not surprising as it is incredibly beautiful. Just remember, it has a lot more to offer than that! Thanks for reading!
Tim Maher
September 25, 2020